A Festival for birds and bird lovers.
The Daintree Rainforest of far north Queensland, Australia is a tropical feasting and breeding ground for endemic and migrating birds. That's why birders  thrill at the variety of species living in this Wet Tropics region.
It's not a real organised human festival here, but it sure sounds like one. Check out these brief videos to get a real sense of the feathered festivities.

Metallic Starlings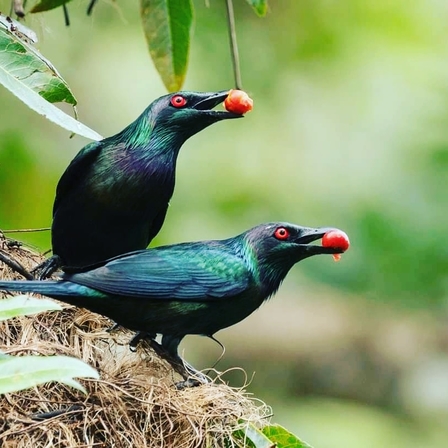 From September through March a large colony of Metallic Starlings nest right here in our campground. They return to the same Quandong tree every year and it sounds like one long party! Guests love the birdsong and the metallic starling antics crashing on from sunrise to sunset each day. Find out much, much more here. Numerous clutches are hatched throughout the season causing the numbers to increase dramatically. That's why when the flock takes flight the sound is astonishing.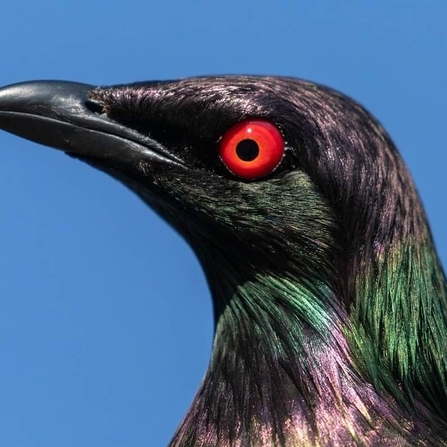 I have to acknowledge my gratitude for these splendorous images by the amazing Tim from TIMS AUSTRALIAN NATURE PICS . Tim is passionate about bird photography. Enjoy these!
Birds of the Daintree Rainforest
At the Daintree Rainforest Village  you can see a good range of the birds of the Wet Tropics region. Did you know that this region of far north Queensland, including the Great Barrier Reef Islands is home to  430 bird species , 13 of which are endemic.
At our camp ground in the Daintree Rainforest  mating pairs of Forest Kingfishers and Pacific Bazza are seen. At the right time of year, tick off the long  list of MUST SEE Australian birds. Double-Eyed Fig birds, Wompoo Pigeons, Yellow Breasted Sun birds,  Imperial Pigeon, Fruit Doves, Bush Stone Curlews, Lesser Sooty Owls, Orange Footed Scrub Fowl to name just a few. Oh and never forget the king of the jungle – the magnificent and prehistoric Cassowary.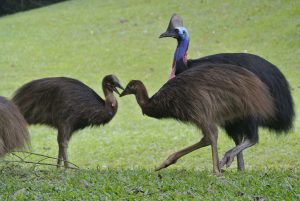 They all have their moments in our camp ground.
A World Heritage Listed Rainforest
The Daintree is the world's oldest rainforest and because of this it became  World Heritage listed in 1988 so as to protect the ancient and magnificent biodiversity . Even though it takes up less than 0.1% of the whole country,  the Daintree Rainforest is home to over one third of Australian mammal species, 41% of our freshwater fish species and the majority of our butterfly species. With 3000 plant species it is not surprising that the Daintree is home to 20% of bird species too.
In fact, on the list of irreplaceable world heritage areas, Australia's Daintree Rainforest comes 2nd out of 173,000.
The Pleasure of a Podcast
In conclusion, you can say that Metallic Starlings are always in festival mode. Want to hear a beautifully detailed and highly entertaining description of the Metallic Starlings of Daintree Rainforest?
Use the link to D'arcy of Daintree Podcast;  Metallic Starlings – Glittering Jetsetters.
It takes more than a day to see the Daintree Rainforest.